Enrollment
We accept new students on a rolling basis,  Contact us today for more information. 
Curriculum
Our daily activities focus on the development of: social-emotional, language, literacy, cognitive and general knowledge, fine arts, fine motor, and physical development and health.
Programs
Our program utilizes the Virginia's Early Childhood Development Alignment Project for ages 0 to 48 months alongside various other supplemental resources to develop the whole child. 
We are conveniently located at the intersection of S. Independence Blvd. and Dalia Drive with easy highway access.  We would love to serve your family's childcare needs. Contact us today to find out how to be apart of our Garden!
Our Pre-School. Our Family. Our Community
Garden of Learning Virginia is a state licensed home-based childcare located in Virginia Beach, Virginia providing a safe, caring, and nourishing environment with high quality education to toddlers and preschoolers.  Enrollment is on going and your child is welcome to enter at any time during the year.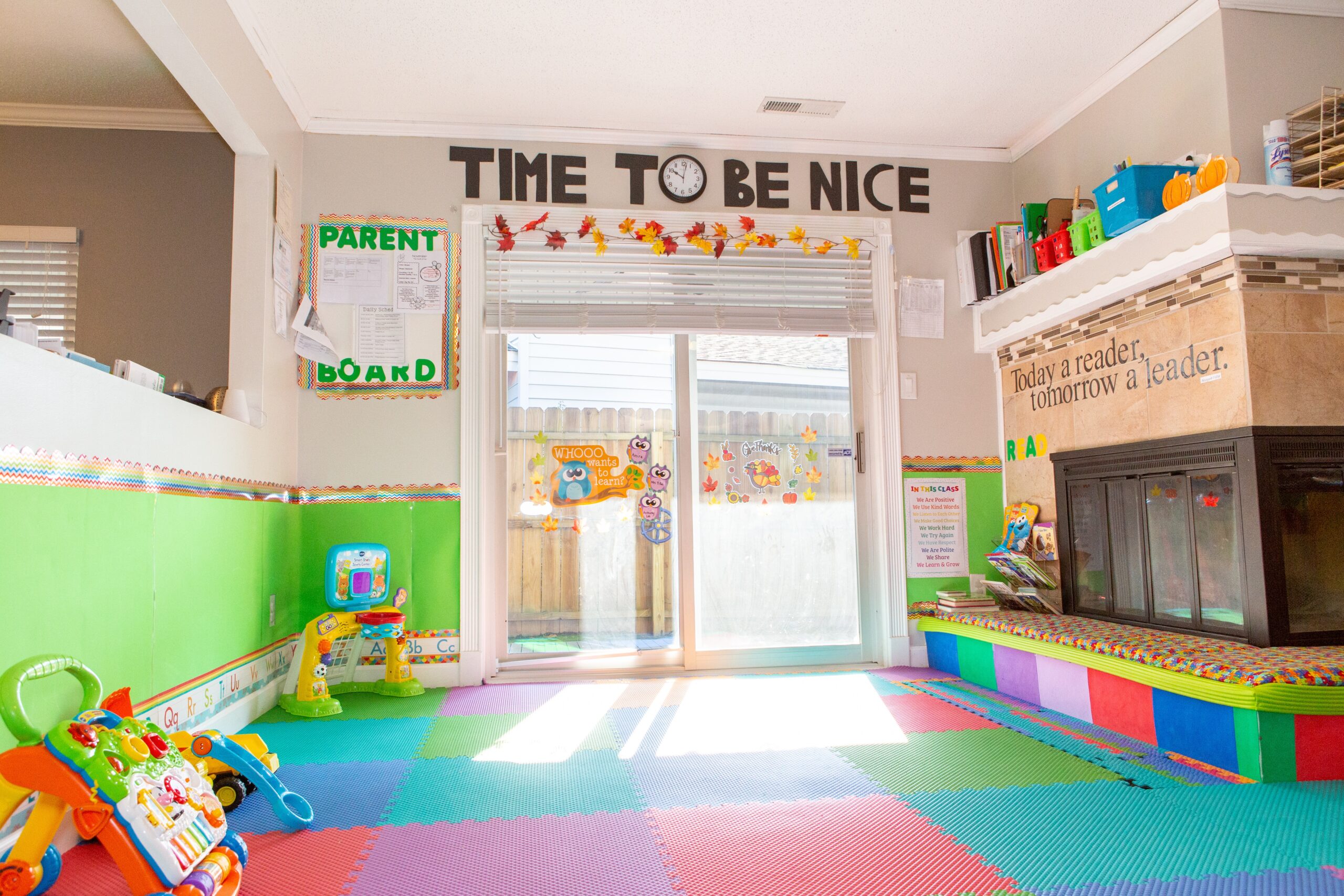 Active Learning
"Scientific observation then has established that education is not what the teacher gives; education is a natural process spontaneously carried out by the human individual, and is acquired not by listening to words but by experiences upon the environment."
― Maria Montessori
Children maybe able to move on to lessons counting 11-20.  Students will learn how to use and read graphs, become familiar with tools of measurement, recognize 2 and 3- dimensional shapes and identifies and creates patterns.
Best environment
Our program offers a predictable schedule and organized flow of the day to help students feel safe, secure, and empowered. Everyday we strive to build children to love themselves and their environment. Standing up, Sitting down, outdoor, indoor, jumping, dancing, singing, playing, and great burst of laughter are all apart of our best learning environment.
Great Teacher
In the teaching profession continuing education is key and there is no better teacher than the students we serve.  They teach us how to respect their space, value their individuality, and love them wholeheartedly.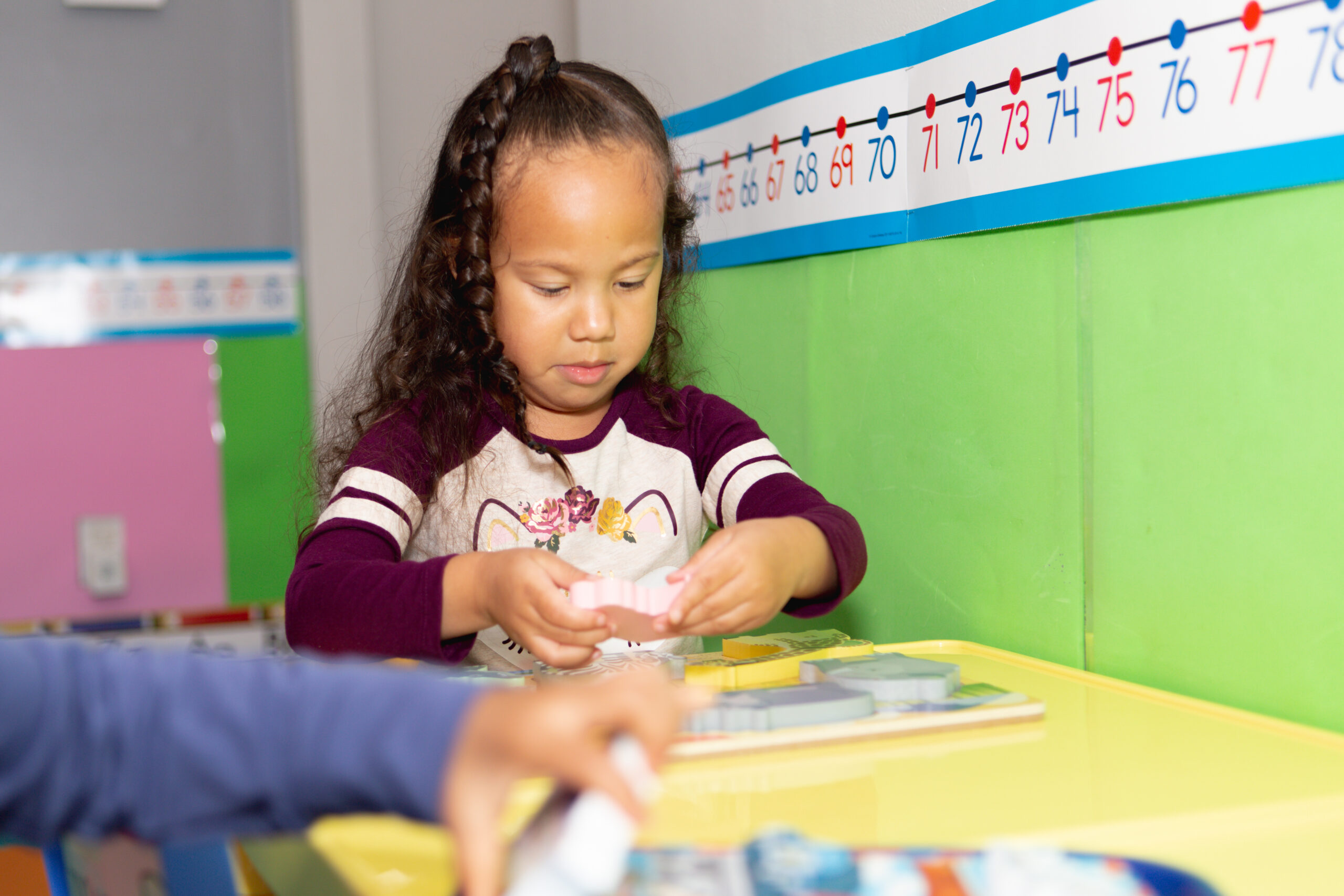 What are your Hours?
Our normal hours are from 7:30am-6:00pm Monday through Friday. 
Is enrollment during a specific time of year?
No, enrollment is on going and children are welcome to enter at any time during the year. 
However it's best for students to have a full week in school to get properly acclimated and help to reduce separation anxiety so Mondays where there are no holiday closures are the best time to enroll. Separation anxiety is a normal developmental stage where children experience anxiety when they are separated from their parent.  Separation anxiety is a process so please be patient with your child, and us, as we will get to better days.
How do you group Children?
In our classroom we have an open floor concept inclusive environment where all of our students interact together throughout the day. Younger students learn from the older students, and older students learn leadership skills by assisting the younger students. In our classroom we come together for meals, circle time, classroom prayer and other memory work yet each student completes age appropriate assignments and activities based upon their skill set.
Do you accommodate allergies and dietary restrictions?
It is our goal to keep each child safe especially those with food allergies, sensitivities, and restrictions to the best of our ability. All food allergies will be included in each child's chart, posted in the kitchen and meal prep areas in plain view. Upon enrolment we request this information and will rely on parents to keep us informed if there are any changes that follow so we can update our records. Parents must submit written documentation with specific guidelines for addressing each special type of dietary need and food allergy. We are not a peanut free school.
Are you CPR certified?
We are CPR and FIRST AID certified as well as MAT (Medical Administrative Training) so in the event of a medical emergency we can safely give medical care and administers an Epi Pen. Parents are responsible for providing an Epi Pen along with the physician's prescription.  
What Our Families are Saying
I would highly recommend Garden of Learning VA. Garden of learning is fun filled but very educational for children. My daughter has been in Latifah's care since 2018 and we have been happy with the experience. My daughter has learned so much from Latifah. Her focus on education has helped my daughter be advanced for her age group. She is the best in home caregiver in Virginia Beach.
Sasha Drewery