Welcome to our Garden!
"In this Garden, We learn. We grow. We change the world."
Garden of Learning Virginia is a state licensed home-based childcare located in Virginia Beach, Virginia providing a safe, caring, and nourishing environment with high quality education to toddlers and preschoolers. We are First Aid/CPR/AED certified through the American Red Cross for adult and infant/child. We are also certified by Virginia's Medical Administration Training (MAT) Program to administer medications including but not limited to oral liquids and tablets, inhaler and nebulizer, and EpiPen. 
Garden of Learning was founded to lay a sturdy educational foundation to early learners while helping to reduce the early achievement gap and ensure that our students are properly prepared for Kindergarten and beyond.
Our program offers a predictable schedule and an organized flow to help students feel safe, secure, and empowered. Everyday we strive to build children to love themselves and their environment. Our daily activities focus on the development of: social-emotional, language, literacy, cognitive and general knowledge, fine arts, fine motor, and physical development and health. Each day, our children fall more in love with simple yet necessary task like reading, exploring nature, music and dance, math, and helping others from their community. Whether you're looking for Preschool, Pre Kindergarten, or Transitional Kindergarten, our program is designed to assist your child individual needs.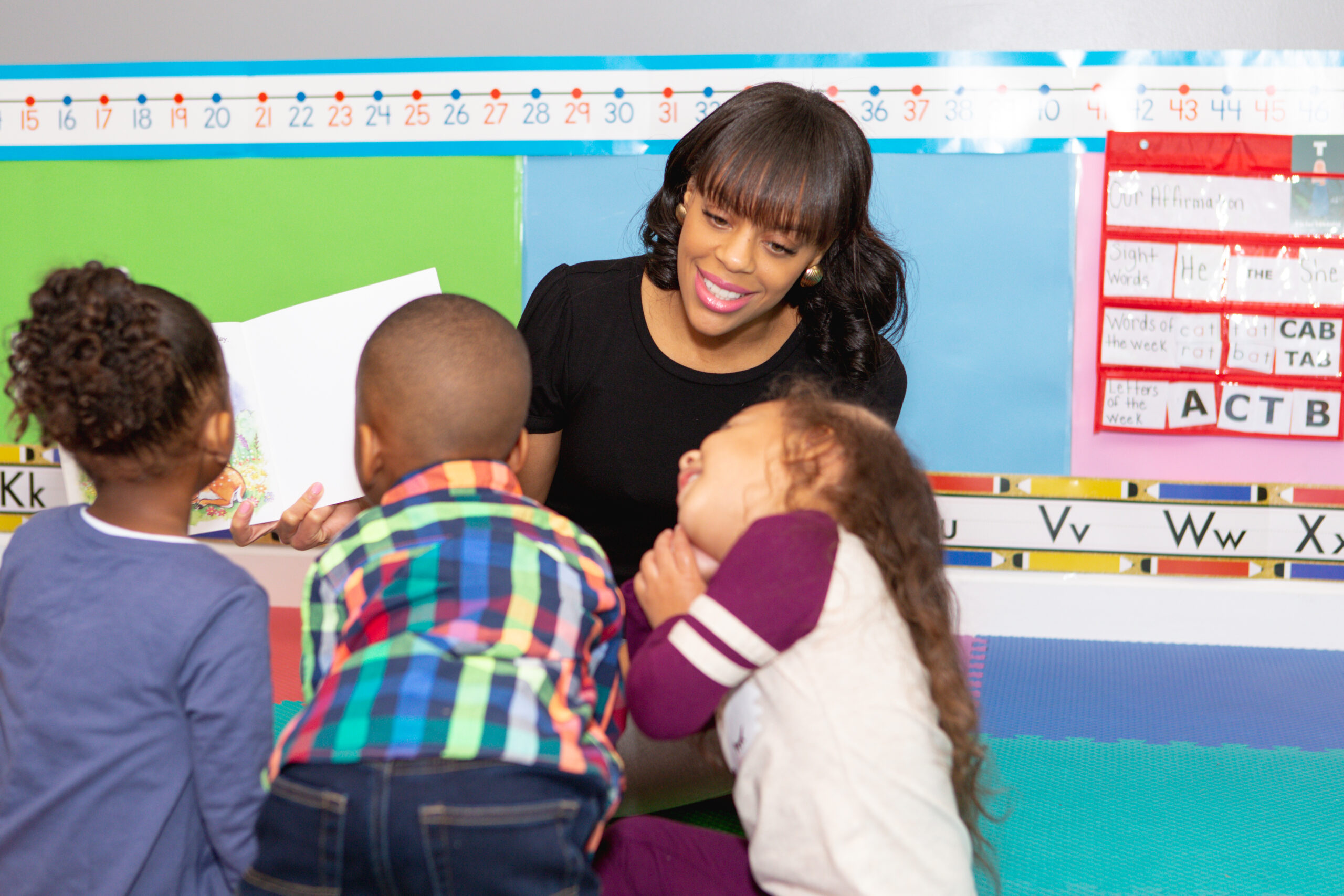 Garden of Learning was founded to lay a sturdy educational foundation to early learners while helping to reduce the early achievement gap and ensure that our preschoolers are properly prepared for Kindergarten and beyond. We strive to provide an environment where children can thrive physically, emotionally, and socially. Our mission is to create an environment that assist our students to be creative, use expressive language and explore the endless possibilities of their imagination daily.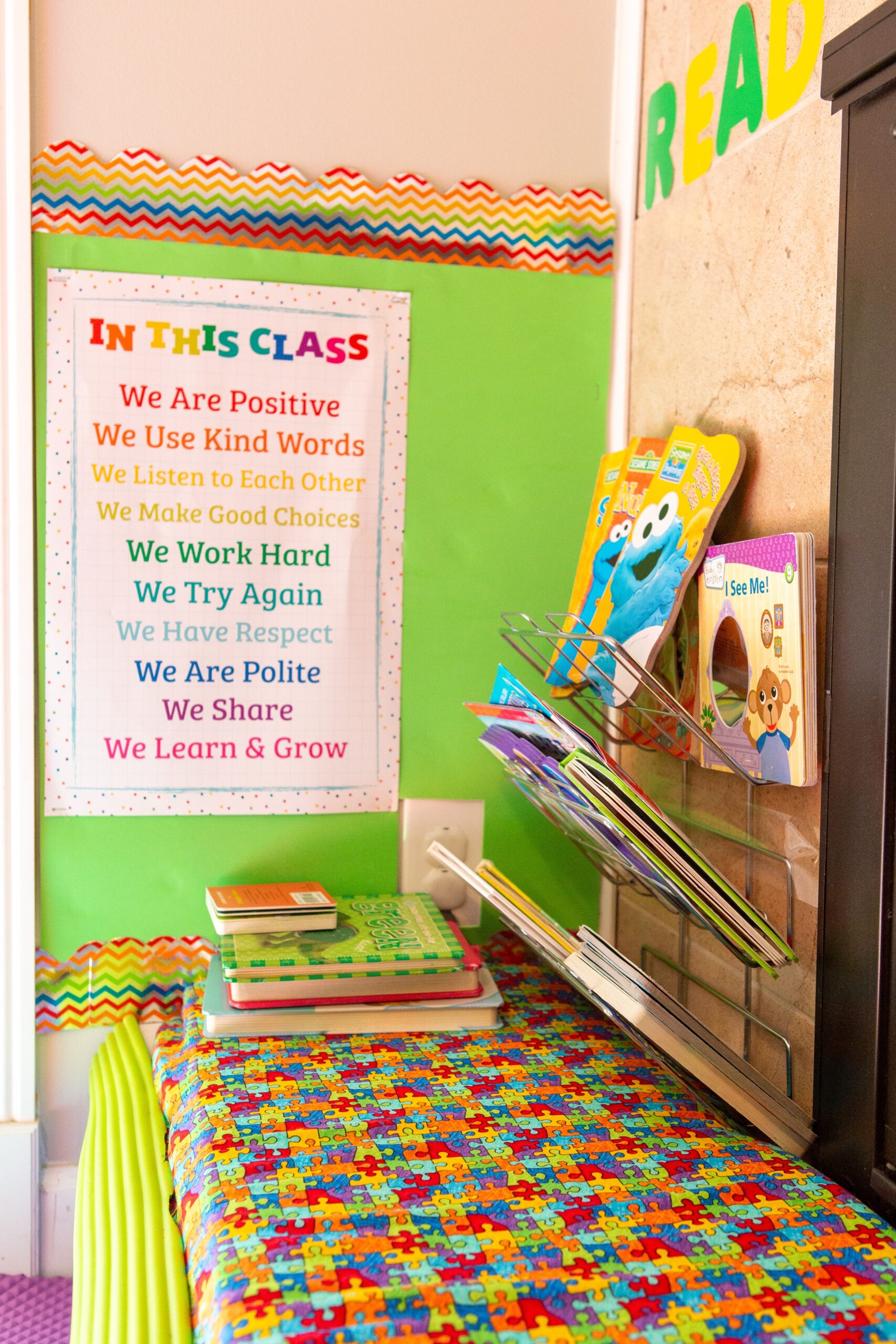 Helping Your Child Explore, Grow, & Learn
Our Values
We value our time with all the children in our childcare and will always make their learning a priority.
"It's easier to build strong children than to repair broken men." Frederick Douglass
Interactive Learning Environment
We offer a hands-on learning environment that allows our children various ways to play, explore and strengthen their imagination. You'll find that we take a minimalistic approach to toys and allow time for students' to focus on individual interest and creativity. We give each student ample opportunities to exercise independence through age appropriate practical life activities to strengthen self-esteem and concentration.
Reading Enrichment
Reading is extremely beneficial for young developing brains increased vocabulary and language fluency are directly correlated as well as other early literacy skills. Through reading aloud and guided reading materials the Garden of Learning Virginia helps create enthusiastic readers that value books and stories as well as will master the skill of reading at a young age. In addition each enrolled student is automatically enrolled in the Virginia Beach Public Library 1,000 Books Before Kindergarten program.
Building Character
In this garden we teach and show the importance of manners, generosity, and prayer. We achieve this by donating our coats, clothing, toys and participating in food drives in our community. It's not a surprise to hear our students pray for one another, always say thank you and excuse me, as well as use our classroom slogan, be nice. We take time to practice self-control exercises like breathing, yoga, and redirecting to help with the normal yet quite frequent impulsive outburst seen in early childhood. We hold our students accountable for their actions while setting age appropriate limits and natural consequences to make certain our students respect their peers and environment well after leaving our Garden.
Our students are consistently learning their small contributions can make a large difference in the world around them.
What Our Families are Saying
​
I recently had the opportunity of visiting her at her own preschool and she is still delivering that same quality teaching, parent communication, and positive atmosphere that students need to thrive. I would highly recommend this preschool. If you're looking for a safe place for your child, then this is the place to be.
Wesley Benson 
Donec sollicitudin molestie malesuada. Nulla porttitor accumsan tincidunt. Pellentesque in ipsum id orci porta dapibus.
Vestibulum ante ipsum primis in faucibus orci luctus et ultrices posuere cubilia Curae; Donec velit neque, auctor sit amet aliquam vel, ullamcorper sit amet ligula. Curabitur aliquet.